Shared Voicemail arrives in Teams!
Hello fellow Teams-enthusiasts. Here I am again with another post about some exciting Teams features. Starting of January 2020, Teams auto attendants are now supporting shared voicemail. This means that calls can be routed to voicemail (Hurray!)
Previously, this was solved by creating a generic account with full PSTN licensing. The only thing you need now is an Office365-group.
How to use shared voicemail
Firstly, you need an Office365-group. This can be an existing one or you can create a new group just for voicemail. The important part is that the employees that need to handle the voicemails are a member of this group.
When the group is created, you can start creating an auto attendant or edit an existing one. When configuring the call routing, you see the new option "Voicemail". There you select the Office365-group and choose whether to allow transcription or not
In most cases, you use this for handling calls after hours or during holidays. This is now possible.
Putting it to the test
When testing this flow, the auto attendant is called. You hear 1 – 2 seconds of silence and after that, you hear an automated voice stating to leave a message after the tone. When you hang up, the voicemail message is processed and send to the Office365-group.
There, all user can listen to this message and handle accordingly.
One thing I'd like is that the message that says to leave a message after a tone can be edited or personalized. Now, it follows the language of the auto attendant. For English, this isn't a big issue. For my native language Dutch however, the voice sounds bulky with the typical translator-articulation.
What about queues?
Queues are being left out of the story, meaning that you can't directly transfer a call to voicemail after a queue time-out or a call overflow.
However, you can still achieve this with a simple workaround. If you want a queue to forward a call to a shared voicemail after a certain time-out, you need to create a voicemail auto attendant and let the call queue refer to this auto attendant. The auto attendant is a dedicated voicemail identity where all calls are routed to the voicemail instead of just calls after hours or during holidays.
Edit: Since august 2020, it is possible to directly forward calls to voicemail via Call Queues. The workaround described above is still working, but not needed anymore.
Wrap up
Implementing Voicemail to Microsoft Teams enterprise voice is a big step forward to enhancing the product. I have several clients working with workarounds who will be delighted this feature is finally here. If only we could customize the voicemail greeting. Who knows, maybe in the future.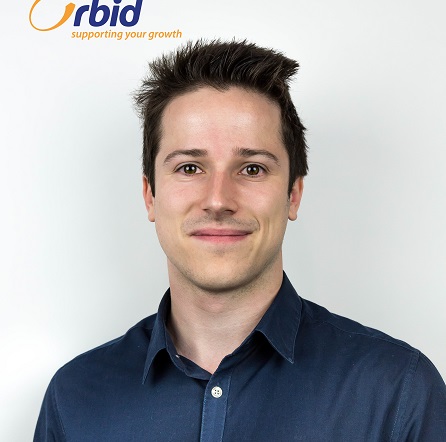 I'm a 27 year-old Belgian working for Orbid NV as Senior System Engineer. I'm a member of the cloud Team where I focus on everything from Teams PSTN and Exchange to AVD & Intune.