Orbid 365 Reporting: user friendly and easy to use
Hi Guys
We all agree that Office 365 is a great platform to use and to combine multiple tools. But we can also say (carefully though, they are working on it), that the reporting of those tools and the usage of it, are not the best.
And that's why we introduced Orbid 365 Reporting. We often see a lot of questions and issues in companies that are not IT-minded:
– Lack of knowledge about Office 365 usage: you have just spend a lot of time and money in Skype For Business/Teams, but is it being used in your company?
– Are you aware of all the security risks in Office 365: automatic email forwarding, BYOD, who has access and which (shared) mailbox?
– Are there any accounts with unnecessary licenses assigned to it (eg: shared mailboxes)
Above questions, together with so many other questions, are being answered by the simple and user friendly reports of Orbid 365 Reporting.
Following topics are included:
›Activity Reports
›Mail Traffic
›Exchange
›Skype For Business
›Teams
›Groups
›Mobile Devices
›Security
›License Reports
›OneDrive
›Custom Report
›Custom Pivot
›Saved Reports & Alerts
In total there are already 79 (and counting) standard reports available.
But the best part of it: you can create your own custom reports, cross-platform. If you want 1 report about Skype For Business, Exchange, OneDrive and Office 365, you need to open 4 different portals and copy/past it yourself (or work your PowerShell/PowerBI magic). With Orbid 365 Reporting, it is all included in 1 custom report: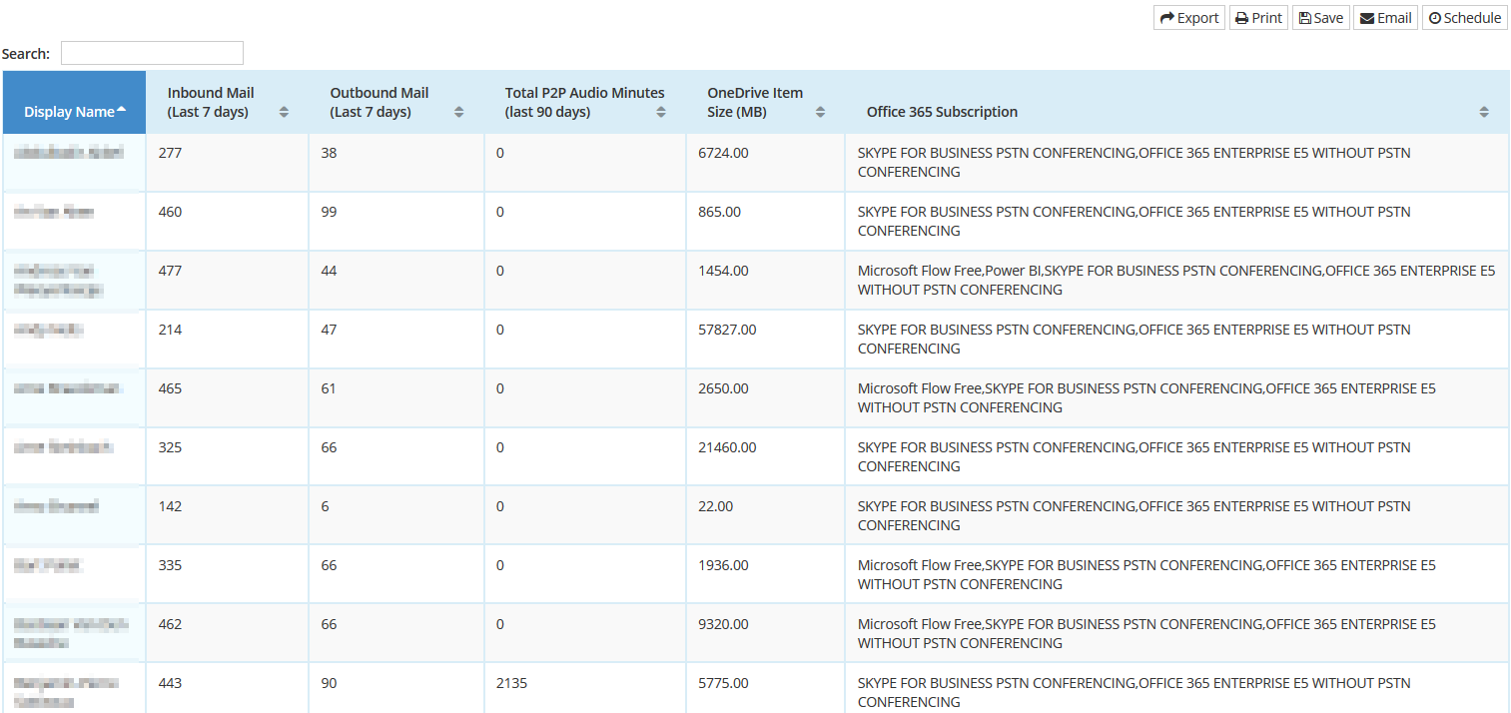 So if you want to know more about our awesome tool, go check it out: https://www.orbid.be/Software/orbid-365-reporting
PS: if your Dutch isn't that great, don't hesitate to send an email to info@orbid.be and request more info!
Hi, after majoring in programming and after a couple of years doing end user support, I now have shifted to the back-end (backups, servers, switching, firewalls, virtualization,..) with specific dedication to Exchange/O365 and automatisation. Working currently as a system engineer for Orbid, I am mostly going to different clients as a consultant/engineer to perform maintenances or projects. Besides that, I'm also taking the lead on the automatisation program within Orbid and I'm writing scripts for client.