The Retirement of Skype for Business Online
Yesterdag Microsoft announced the retirement of Skype for Business Online. Until yesterday, we could only guess this date. Now we know this date: July 31, 2021 (source: Microsoft)
One thing to know is that I only talk about Skype for Business Online. Skype Consumer and Skype for Business Server are unaffected and continue to exist.
What will happen the 31st of July?
The full Skype for Business Online service will no longer be accessible. Therefore users can't use the tool anymore and aren't able to log in on the 31st of july.
Even more, starting from September 1, 2019, Microsft starts onboarding all new Office 365 customers directly to Teams only. This means that there is no way for new tenants to find their way into Skype for Business Online.
Is Teams ready for this?
Yes. Microsoft is also convinced that Teams is at a stage that it is a worthy replacement for Skype for Business online.
Teams isn't just an upgrade for Skype for Business, but it is also an enhancement and an upgrade of the way of working together.
If you are a Skype for Business Online user, I can only recommend to look into upgrade paths to Microsoft Teams.
Aren't we missing any features in Teams?
The answer is yes. There are still some additions needed and some minor annoyances aren't worked away yet. Be assured. They are working on it.
First, Microsoft announced multiple upcoming updates to the tool:
Dynamic 911.

Dynamic E911 automatically uses the caller's current location to route to a call center operated by the local government. It is expected to be rolled out in the US by the end of this calendar year.

Teams and Skype Consumer Interop.

Interop between Teams and Skype Consumer will allow users on the two services to communicate using both chat and calling. It is exptected in the first quarter of calendar year 2020.

Contact Center Integration and Compliance Recording.

Microsoft is putting a lot of effort in providing Compliance Recording and Contact Center solutions. There are already some confirmed Teams partnerships with Five9, Genesys, NICE, ASC and Verint. furthermore, Microsoft is working with other partners to broaden the offer of different solutions on the Teams market
These are only a couple of the updates coming to Teams. It is most noteworthy that Microsoft listens to the uservoice since a lot of these updates originate from uservoice. It is therefore really important to use this. Feel free to visit https://microsoftteams.uservoice.com/ to make your voice count!
Summary
Finally I want to say that I am confident that Teams is ready to help your business in working together and communicating with your colleagues and your customers. The retirement of Skype for Business is no reason to panic. Upgrading to Teams is a big step. but rest assured that it is only an improvement for your company.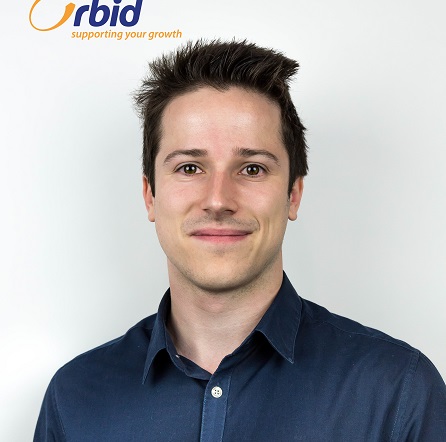 I'm a 27 year-old Belgian working for Orbid NV as Senior System Engineer. I'm a member of the cloud Team where I focus on everything from Teams PSTN and Exchange to AVD & Intune.