Install Exchange 2016 with Active Directory Sites
Installing Exchange 2016 is one thing. Doing this in an environment with multiple sites demands special steps.
If you have just deployed your server, you might not have thought about the fact that your schema master is not in the same site as your new server.
This matters for Exchange 2016. If you run /prepareSchema or /PrepareAD, you might encounter a lot of AD-errors such as:
The Active Directory schema isn't up-to-date, and this user account isn't a member of the 'Schema Admins' and/or 'Enterprise Admins' groups
The forest functional level of the current Active Directory forest is not Windows Server 2003 native or later. To install Exchange Server 2016, the forest functional level must be at least Windows Server 2003 native
Either Active Directory doesn't exist, or it can't be contacted.
Setup can`t use the domain controller 'DC' because it belongs to Active Directory site 'Site1'. Setup must use a domain controller in the same site as this computer
Even if all the above are correctly configured (e.g. your are a member of the AD groups), the errors still return.
Let me show you how we solve this issue.
Locate the schema master
the schema master is the domain controller that is responsible and authorized to make changes in the AD Schema.
there can only be One schema master. Before installing Exchange, it is important to know which DC is the schema master.
To check this, you can execute the command "netdom query fsmo"
Next, it is important to identify the different sites you have in your organization.
do this by going to the Active Directory Sites and Services tool on any DC
By looking into the folder "Servers" you can see which DC is located in which Site.
By executing the command "echo %logonserver%", you can see what DC your server uses to logon. Compare this with the servers in your sites.
Now you have an idea if you're dealing with a server inside or outside the schema masters' site. Most likely, if you received the errors above, your server will be outside the schema masters' site.
AD Preparation
Since your new server is located outside the main site, you will not be able to prepare the Active directory unless you move the Schema master to the site your server is located in. However, this is not needed.
Look for a server that is located in the main site of your domain. Connect to that server and mount your Exchange ISO. Do not run the setup!
Open PowerShell as an administrator instead and change directory (cd) to your ISO (mostly E or F): cd E:\
When you are in the ISO, run .\setup.exe /prepareSchema /IAcceptExchangeServerLicenseTerms
Executing this command will not install Exchange on this server. It will only prepare your active directory for the existence of an Exchange server. Nothing more!
Next, execute the command .\setup.exe /prepareAD /IAcceptExchangeServerLicenseTerms /OrganizationName
In a normal setup, you would be ready to run the setup. what you've done now, is only prepare the site where your Schema master is located in. If you run the setup now on your new server outside the site, you will receive the same errors together with a AD replication error:
You will have to execute an extra command: .\setup.exe /PrepareAllDomains /IAcceptExchangeServerLicenseTerms

After this, restart your new server and start the setup. Your AD errors will now all be gone and you will be able to continue with your installation.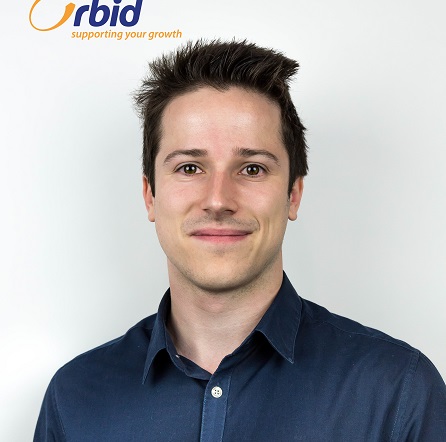 I'm a 27 year-old Belgian working for Orbid NV as Senior System Engineer. I'm a member of the cloud Team where I focus on everything from Teams PSTN and Exchange to AVD & Intune.